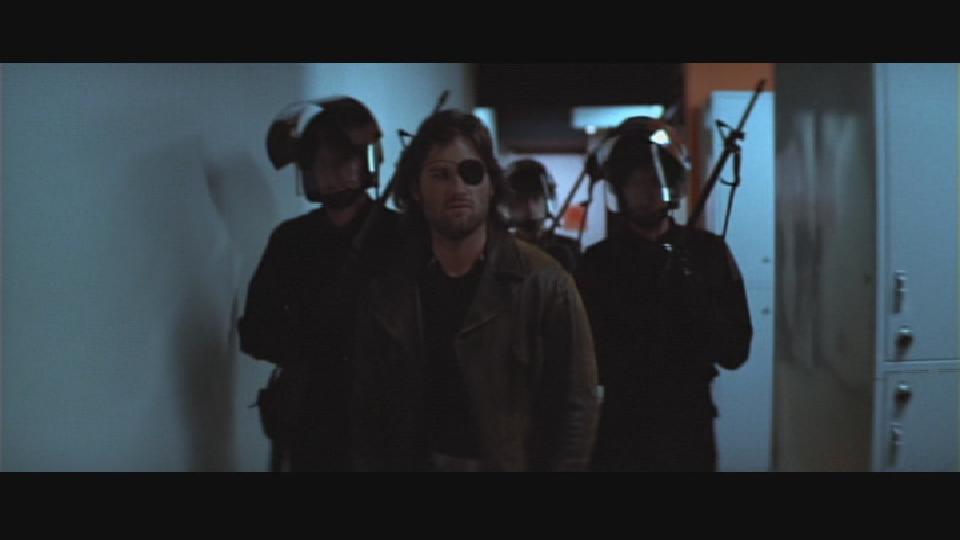 By Steve Vivona

MGM, Widescreen/Standard

In 1981 John Carpenter was riding high as the most successful independent filmmaker of his day. He had an impressive debut with the "Rio Bravo"-inspired "Assault on Precinct 13" (not really his first film but the one that got him noticed), and hit the jackpot with "Halloween." At the time (and for many years after) "Halloween" was the most successful independent film of all time. He followed "Halloween" with "The Fog," an equally impressive yet more traditional horror effort.

John Carpenter has always marched to his own drummer, and for nearly 30 years he has treated audiences to a dystopian view of the world. You can count on one hand the number of Carpenter films with happy endings. His films are littered with jabs at the establishment and his main characters flout authority at every turn (not unlike the man himself).

Some say Carpenter may have paid the price for being so fiercely independent, and that his career has suffered for it. In the 90s he definitely seemed to lose his edge somewhat (hey I liked "Village of the Damned!") but he's still fighting the good fight. "Vampires" was trashy fun and I'm eagerly awaiting "Ghosts of Mars." Ah but I digress..

Carpenter began his long and fruitful association with Kurt Russell on the TV movie "Elvis" in 1979. The pair immediately clicked and Carpenter had just the right role to make audiences forget Russell's many years as a child star at Disney. Carpenter tapped Russell to play Snake Plissken, a former soldier who has turned his back on the world and become the ultimate anarchist.

Russell inhabited the character beautifully and has often said that Snake was his favorite role (he reprised it for "Escape From L.A." in 1996, a welcome but ultimately disappointing follow-up). Snake was the first in a long succession of very diverse roles for Russell, an actor who has acquitted himself in nearly every genre.

Snake is captured and brought to the Manhattan Island Federal Prison after a botched bank heist. In the future Manhattan has become a maximum security prison whose denizens have run amok and created their own society. At the same time Air Force One is hijacked by terrorists and crashes there. The President (Donald Pleasence) manages to escape but is captured by the inmates.

Rather than an all-out assault on the island the government offers Snake a deal: find and rescue the President in less than 24 hours and hell receive a full pardon. As an incentive they inject Snake with a deadly virus that will kill him if he doesn't come back in the proscribed time.

"Escape From New York" is probably my favorite Carpenter film. Russell is so memorable as Snake, a character with no redeeming qualities yet who you love anyway. Most of Carpenter's films are ensemble efforts and he always assembles a peculiar cast of characters. They all bring their own particular eccentricities that enhance the overall quality of the film. "Escape" featured diverse personalities like Lee Van Cleef, Adrienne Barbeau, Isaac Hayes, Ernest Borgnine and the ever-reliable Donald Pleasence ("You're the duke!!")

Carpenter keeps the action moving along at a breezy pace and the film gets a shot in the arm every time Snake meets a new character. "Escape From New York" was shot on a minimal budget but Carpenter makes it look like a big-budget production with his extensive use of matte shots and numerous camera tricks.

What makes "Escape From New York" so appealing (and all Carpenter's films for that matter) is his total lack of regard for Hollywood conventions such as likeable characters, happy endings and positive messages.

While I heartily recommend MGM's DVD of "Escape From New York" I was disappointed there were no supplements included (aside from a trailer). The new anamorphic transfer is excellent and the film has never looked better. Colors are strong and the print has been cleaned up considerably. This is one of the last films (and most eagerly anticipated) of Carpenter's catalogue to be released and I'm glad it's finally available.