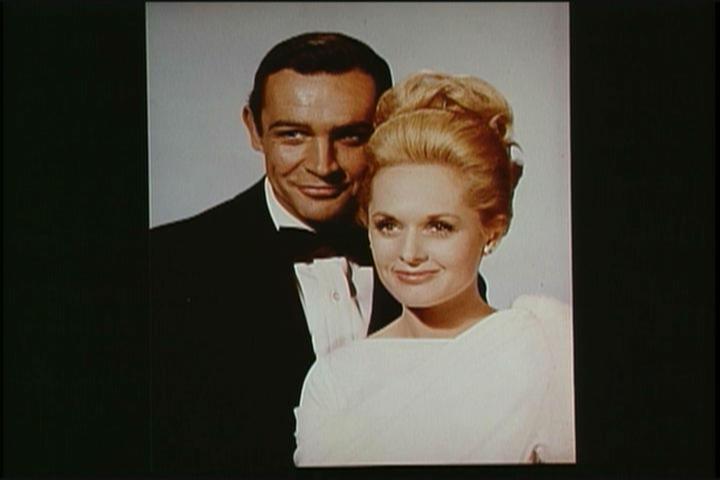 By Steve Vivona

Universal, $24.95, Widescreen

Alfred Hitchcock was obsessed with the dysfunctions of humanity and his films pushed the limits of what you could portray on screen. For its day "Marnie" was perhaps his most daring, even moreso than "Psycho."

Billed in 1964 as a "suspenseful sex mystery" it's apparent even the studio wasn't sure what it had on its hands. "Marnie" also represents the end of a string of highly successful films Hitch did at Universal that started with "Rear Window" and ended with "The Birds."

Tippi Hedren stars as Marnie, a beautiful young woman who is also a compulsive thief and a liar. This disturbed woman travels from state to state bilking her employers, changing her identity and moving on to the next mark. After stealing $10,000 she goes to work for Mark Rutland (Sean Connery) a handsome young executive who hires Marnie despite the reservations of his business manager.

Rutland is infatuated with Marnie but realizes there is something sinister about her. After he catches her stealing he impulsively marries her rather than hand her over to the police. He becomes obsessed with getting to the heart of Marnie's emotional and psychological problems. Realizing she has no alternative Marnie agrees to the marriage but refuses Mark's sexual advances, adding frigidity to her laundry list of problems.

Events begin to swirl out of control as Mark's family begins to suspect there is something very wrong with Marnie and this marriage. At the same time Mark uncovers the secret to Marnie's dysfunctions but will they mean the end of both of them?

"Marnie" is not a typical Hitchcock film as it delves much more deeply into human psychoses than any of his previous efforts. Hedren was the last of Hitchock's leading ladies that included beauties such as Grace Kelly, Kim Novak and Janet Leigh. It's said he was as much obsessed with them as any of the characters in his films.

"Marnie" isn't as entertaining or commerical a film as "Vertigo" or "Psycho," but the acting is solid and Hedren turns in a performance that is at times poignant, haunting and hypnotic. Connery, fresh from his starmaking turn as James Bond, is as suave and debonair as ever. Here he proved he had the acting chops for darker material.

Perhaps audiences in 1964 were not prepared for a film that dealt with rape and sexual dysfunction. Hitchcock never wavered from unpleasant material and his films were always palatable but audiences shied away from "Marnie," and it failed at the box office.

Universal's DVD presentation of "Marnie" is another of their excellent collector's editions. It contains a one-hour documentary on the film's production as well as hundreds of photos and a trailer. The transfer is gorgeous and while it has not undergone the same restoration as "Vertigo" or "Rear Window," it looks very nice.