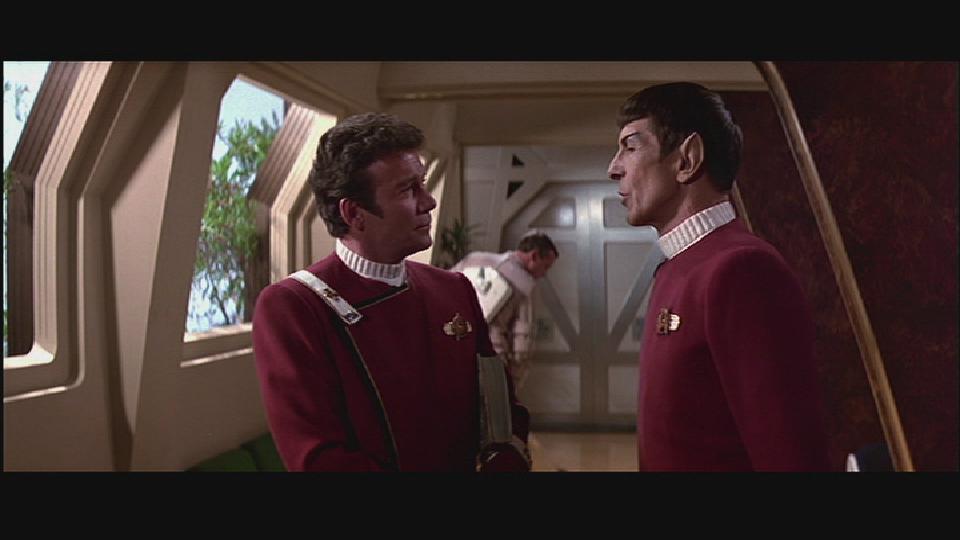 Admiral Kirk (William Shatner) and Captain Spock (Leonard Nimoy)
The Enterprise in spacedock. (Below)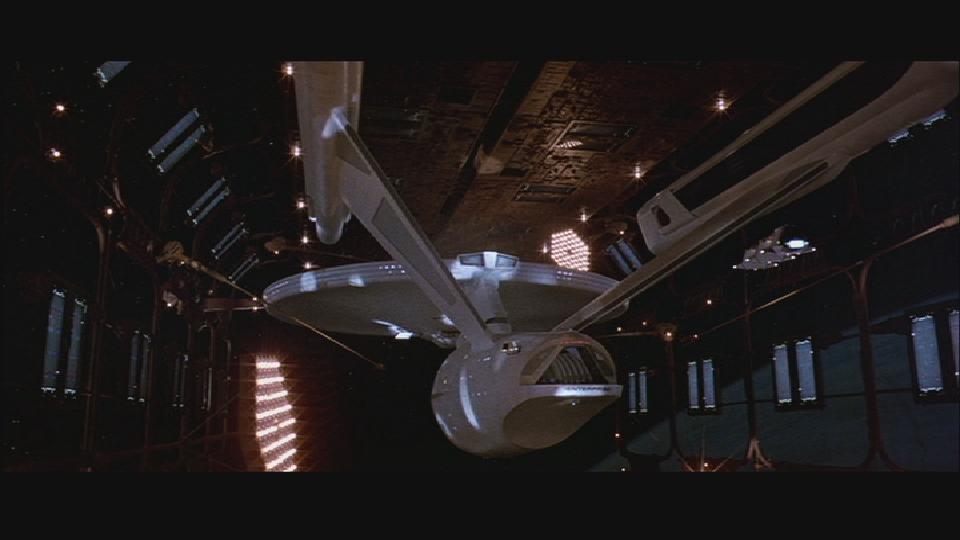 By Steve Vivona

After "Star Trek: The Motion Picture" no one ever believed there would be a sequel much less a franchise based on the popular TV series. "ST:TMP" suffered from leaden pacing, an overemphasis on effects, and a hackneyed script that lacked all the essential elements that made "Star Trek" great.

Enter Harve Bennett. This former TV producer, known for shows like "The Six Million Dollar Man" was brought in to see if he could resurrect "Trek" at a reasonable cost. Having little experience of "Trek" Bennett screened all 79 episodes of the original series. He found his inspiration for a sequel in the first-season episode "Space Seed," which guest-starred Ricardo Montalban as Khan, a genetic superman who tries to hijack the Enterprise.

By going back to its roots Bennett was able to craft a tale in the best "Trek" tradition, one that emphasized the relationships between these beloved characters, with plenty of action and suspense thrown in.

James Kirk is feeling his age. As his 50th birthday approaches the Admiral is trapped in a state of melancholy, which elicits the concern of his best friends, Spock and McCoy. At the same time Kirk and his original crew are assigned to supervise a training cruise on the Enterprise with a crew of Starfleet cadets being taught by Captain Spock.

Meanwhile on a mission to find suitable test sites for the Genesis Project Commander Chekov and his captain unwittingly discover Khan and his followers, 15 years after being sent into exile by Kirk. Khan hijacks the U.S.S. Reliant, intending to steal Genesis and destroy his hated enemy.

Taking Kirk by surprise with his hijacked Federation vessel Khan strikes the first blow, but Kirk regains his wits and manages to strike back before the Enterprise is destroyed.

"Trek II" is reminiscent of World War II-era submarine movies such as "Run Silent, Run Deep," with the cat-and-mouse games played by the two ships and the tension and suspense that follows each volley.

"Trek II" is perhaps the best loved film in the "Star Trek" canon. The empasis on Kirk's difficulty with aging coupled with the loss he experiences at the film's climax make for powerful drama. Some of the original cast's best moments are in this film, especially the heart-wrenching death scene of Captain Spock, who heroically sacrifices himself to save the Enterprise.

Paramount's DVD of "Star Trek II" is a beautiful presentation. Of course it is letterboxed in its proper aspect ratio, but the remastered image is the real plus here. Colors are strong and vivid and the reds never bleed. I doubt they could make this nearly 20-year old film look any better.

A trailer has been included but Trek fans are dying for more supplements and I've heard that the "Motion Picture" will be a fully-loaded special edition, which will start the ball rolling for more in the future.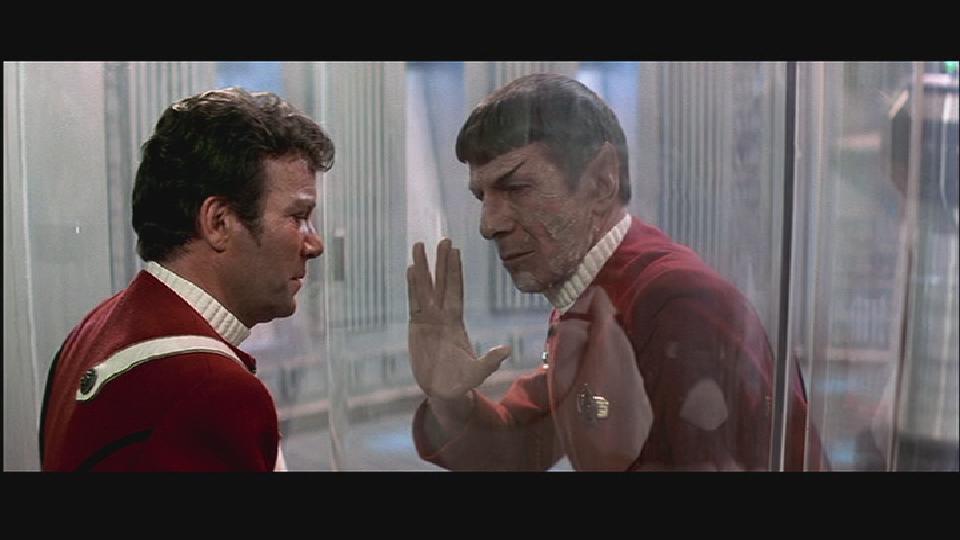 "Live long and prosper."