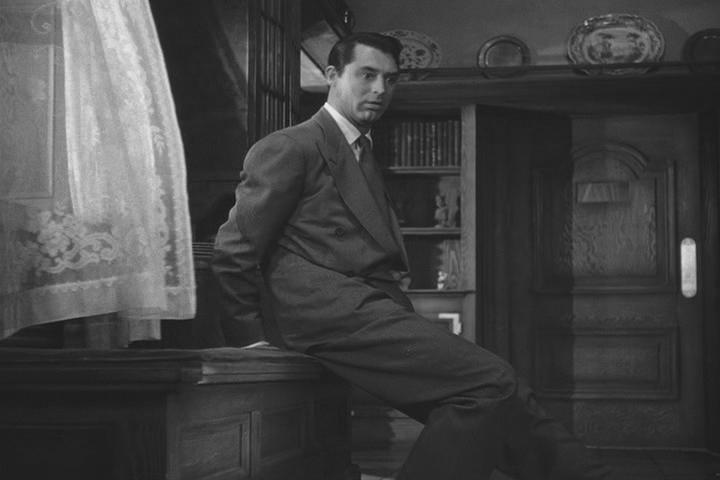 By Steve Vivona

Warner, $19.95, Fullscreen

When director Frank Capra saw the Broadway play "Arsenic and Old Lace" in 1941 he petitioned the producers to sell him the film rights. They agreed, but their only condition was that the film not be released until the show had concluded its Broadway run. They even allowed stars Jean Adair and Josephine Hull eight weeks off to shoot the film. However they refused to allow star attraction Boris Karloff to leave the show, and Capra cast Raymond Massey in the pivotal role of Johnathan Brewster instead.

Cary Grant, Priscilla Lane and Peter Lorre rounded out the superb cast, but the fact that Karloff was left out has always bothered me. One of the plays biggest laughs comes every time a cast member sees Johnathan's surgically altered face and comments on how much he looks like Boris Karloff. That angers him no end, but the joke is heightened by the fact it actually IS Karloff who is supposed to be playing the character. He did have the opportunity to play Johnathan in subsequent TV adaptations, but they are impossible to find.

"Arsenic and Old Lace" is one of the funniest comedies of its day and succeeds largely on the performance of Grant whose befuddled and horrified expressions are priceless. Grant is Mortimer Brewster, a respected theater critic who, after years as a confirmed bachelor with no use for marriage, decides to take the plunge. He and his new wife Elaine (Lane) travel to Brooklyn to break the news to Mortimer's aunts Abby (Hull) and Martha (Adair), two sweet old ladies who are beloved by the entire neighborhood.

Abby and Martha live in the house with their nephew Teddy, who happens to believe he is President Theodore Roosevelt! While Teddy is obviously insane Abby and Martha share a quiet secret that definitely holds their mental stability up for some scrutiny. They have systematically murdered 12 older gentlemen because they felt sorry for them. They tell Teddy these men are "yellow fever victims" and he buries them downstairs in the cellar, which he believes is the Panama Canal.

Mortimer inadvertently stumbles on his aunts' little secret and is horrified. He spends the rest of the film in a hilarious state of panic as he tries to figure out what to do with them and his brother Teddy. The situation is further complicated by the arrival of his long-lost brother Johnathan (Massey) and his henchmen Dr. Einstein (Lorre).

Johnathan and Dr. Einstein are on the lam from the police and have a corpse to dispose of themselves. Mortimer is at his wits end by this time and he threatens his criminally insane brother who would like nothing more than to kill him as well. Events soon come to a head (in hilarious fashion) and Mortimer finds out some shocking truths about himself in the process!

"Arsenic and Old Lace" is one of Grant's funniest roles and ranks up there with "The Philadelphia Story" and "Bringing up Baby." Grant had great comedic timing and a knack for physical comedy that he rarely displayed. Its great to see Hollywood's most debonair leading man with his hair splayed and tripping all over himself.

I especially loved Peter Lorre as Dr. Einstein playing the kind of smarmy role he was famous for, but this time for laughs. His chemistry with Massey is fine but I could only imagine how much better it would've been opposite his old friend Boris. They actually did play it together in a 1955 Hallmark Hall of Fame presentation.

Warners DVD presentation of "Arsenic and Old Lace" is beautiful. The black and white image is strong and crisp with no grain whatsoever. This is without question the best the film has ever looked. There no extras except for some brief production notes. Just as a brief sidenote I'd like to call attention to the DVD packaging which reproduces the films original poster. I'm really happy Warner is doing this, especially with the titles they've reissued from MGM. The classic poster art is much more preferable to the cut and paste jobs done by other companies.