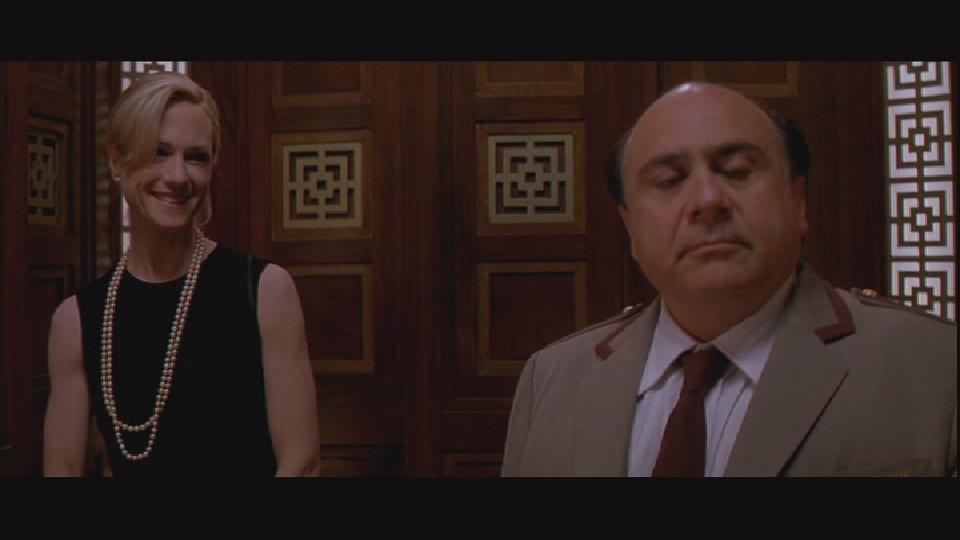 By Steve Vivona

New Line, $24.95, Widescreen

Holly Hunter is really one of the most underrated actresses around these days. Never one to make conventional choices she brings a real spontaneity to her varied roles. Her best roles are often characters who are just a little neurotic ("Broadcast News" and "Raizing Arizona" spring to mind).

In my humble opinion "Living Out Loud" is Hunter's finest performance yet. Her role as a newly-divorced woman seeking meaning in her life is one of the most nuanced performances she's ever given. As Judith Nelson she runs the gamut of emotions from despair to joy, and there is much laughter and tears in between.

At the film's outset Judith confronts her husband and accuses him of having an affair. He admits it and adds the love went out of their relationship years ago. The pair divorce leaving Judith alone in a huge apartment with no friends and no direction. Years before she gave up a medical career for her husband, and now finds herself desperate to find meaning in her life.

Foundering, Judith finds herself alone in a jazz bar one night. Trying to find the ladies room, she is pulled into a doorway and kissed passionately by a mysterious stranger. All of the sudden Judith is revitalized and determines to end her moping and get on with life.

She finds solace in an unlikely friendship with Pat (Danny DeVito), her building's doorman. Pat is another lost soul, mired with gambling debt and trying to recover from his daughter's death. Together the two form a fragile friendship that helps them make sense of what their lives have become.

Judith also befriends the singer at the jazz bar she frequents. Liz (Queen Latifah) is a colorful character who dispenses real-world advice to Judith while dealing with her own set of problems.

"Living Out Loud" succeeds on many levels. The characters are well-drawn and vivid, and unlike most Hollywood fare they don't make the conventional choices. This film dares to go against convention and adds a layer of depth to an already wonderful story.

First-time director and screenwriter Richard LaGravenese was responsible for intense character studies like "The Fisher King" and "The Bridges of Madison County." He knows people and he revels in their quirkiness. His direction is really on-target especially with his exploration of Judith's inner world.

There are some hilarious and poignant fantasy sequences that give the audience a deeper insight into Judith, and LaGravenese manages the transition from fantasy to reality seamlessly.

New Line's DVD of "Living Out Loud" is another triumph. The widescreen image is beautiful with strong, rich colors. The dolby digital sound is impressive with no distortion.

LaGravenese recorded an audio commentary that sheds light on his creative choices and it really enhanced my understanding and enjoyment of the film. Not every commentary is that entertaining or enlightening. A nice sampling of deleted scenes is included as well as a trailer. If this is what New Line calls a "standard edition" you can imagine what their special editions are like!