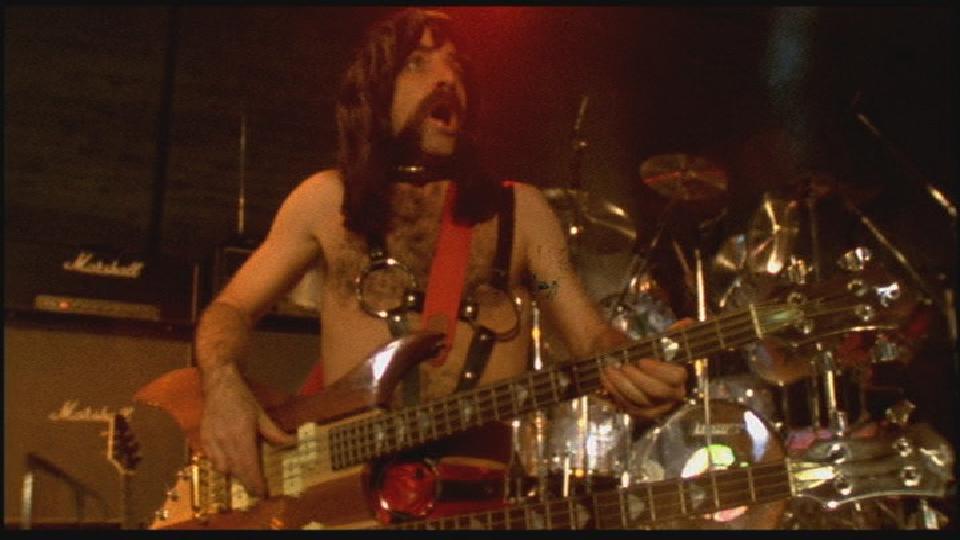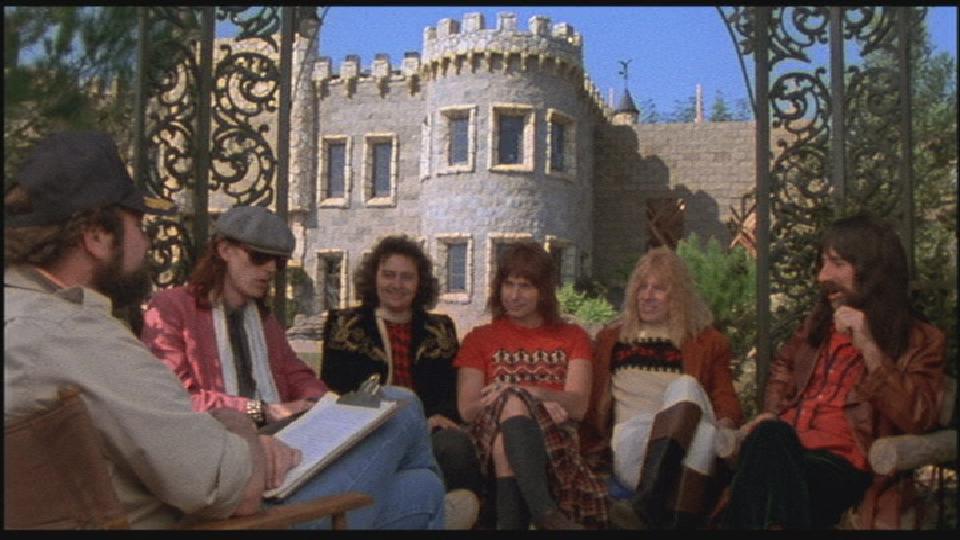 By Rob Wolejsza


In the spring of 1984, the "rockumentary" "This is Spinal Tap" opened across America. Purportedly a filmed record of Spinal Tap's disastrous 1982 North American tour, "This is Spinal Tap" attempted to put to an end the rumors surrounding the tour and its participants. Was it as bad as those involved remembered? Was Spinal Tap falling apart at the seams before the tour kicked off and only fully self-destructed because of an uncontrollable chain of events that conspired to tear the members apart? Or had people simply tired of the self-described "world's loudest rock band"? These were the questions that renowned commercial director Marty DiBergi set out to answer.

DiBergi, who bears an uncanny resemblance to a certain "Meathead" from an old CBS sitcom, explains at the start how he was first turned onto Tap in 1967 when, at a performance in New York City, he was "impressed by their raw power and their punctuality". Years later, given the opportunity to capture "the sights, the sounds, and the smells" of a real-life rock band, DiBergi brought his cameras along for the "Smell the Glove" tour. The events his cameras unblinkingly recorded (no matter how embarassing) became the basis for "This is Spinal Tap".

DiBergi's film begins in New York as we meet the five men who comprised Spinal Tap. There's lead singer and guitarist David St. Hubbins (who, when not touring with Tap, appeared on a few episodes of TV's Laverne and Shirley in the late '70's); guitarist Nigel Tufnel; bassist Derek Smalls; keyboardist Viv Savage; and drummer Mick Shrimpton. The tour gets off to a bad start when publicist Bobbi Flekman objects to Tap's latest album cover, which features a naked woman being forced to smell a glove being shoved into her face. As the tour progresses, Derek will get swallowed up by a cocoon-like stage prop; David's girlfriend Jeanine will arrive and cause a rift between David and Nigel; the band will get lost beneath an arena in Cleveland; a miniature mockup of Stonehenge will almost be crushed by a dancing dwarf; and everything will culminate in a failed appearance at an Air Force base in Seattle, where Nigel will walk off in disgust, nearly sounding the death knell for Spinal Tap.

In between such mortifying moments, DiBergi provides backstage snapshots of the band that only hint at the indignities faced by even the most successful rockers. (An example: slices of bread that are absurdly small to be of any use in a sandwich.) DiBergi weaves footage of Tap's various incarnations throughout the film; this gives the band a three-dimensional feel, and we get a sense of where they came from. We get to know the band in fascinating "up-close-and-personal" segments as they explain, with great sadness, the horrifying ends to which their drummers have come. (Choking on someone else's vomit easily being the most scandalous.) We also get brief but telling glimpses into the rock-and-roll mind, as seen in Nigel's now-famous explanation of how Tap's amps "go to eleven...if we need that extra push over the cliff", and Derek's demonstration on how not to improve the size of one's (ahem) male appendage, especially when going through a metal detector.

All of this is told in the most matter-of-fact manner, which is how all great documentaries should be presented. The film ultimately becomes a record of talented people undone by the perils of rock and roll excess. By the end of "This is Spinal Tap", we feel like we know the band intimately and, having seen their all-too-human frailties, we can understand and even empathize. Because no amount of money, fame, sex, or money can possibly heal the wounds these valiant men have suffered for their art.

But enough of my yakkin'. How's the disc?

THE DISC:

Like the new "Boogie Nights" re-issue, MGM's DVD of "This is Spinal Tap" carries over many of the extras found on the old Criterion laserdisc. The film's transfer to DVD maintains the same grainy, documentary look the film has always had. Spinal Tap's music videos and many of film's outtakes have been included. However, not all of the old material has been included. For example, the Criterion disc contained two commentary tracks: one by Rob Reiner, producer Karen Murphy, and the film's editors; the other by Michael McKean, Christopher Guest, and Harry Shearer. Although they seemed to know a lot about the film, it is still unclear exactly what, if anything, Reiner, McKean, Guest, and Shearer had to do with "This is Spinal Tap". It's just as well that these tracks were not included on the DVD, as who really wants uninvolved parties discussing the film anyway?

As for the new stuff, an early Tap appearance on the old "Joe Franklin Show" is a highlight, and the menu screens are a flat-out riot. But perhaps the number one reason to buy this DVD is the wonderful commentary provided by David St. Hubbins, Nigel Tufnel, and Derek Smalls. Sixteen years after "This is Spinal Tap" was released, the longtime bandmates finally get their chance to get even with Marty DiBergi, whom they claim misrepresented himself and his purpose for making the film. According to them, DiBergi never intended to create an objective portrait of Spinal Tap; instead they claim DiBergi, fueled by jealousy and a misguided hunger to be in the band, chose to show only the worst parts of what actually was a very successful tour. (There were plenty of nights, for example, when Derek escaped from the cocoon unscathed, and countless other times when the band did not get lost under the stage.) Hilariously riffing on DiBergi's "fake" beard among other perceived inadequacies, and adding a unique perspective to the proceedings as only they can, Spinal Tap's commentary proves invaluable. This is a must for anyone even remotely interested in the inner workings of Spinal Tap.

The disc also includes a brief interview with Marty DiBergi, who comes across as a failed, bitter, middle-aged man whose lack of success stands in stark contrast to the continued revived interest in Spinal Tap. What goes around, comes around, Marty.