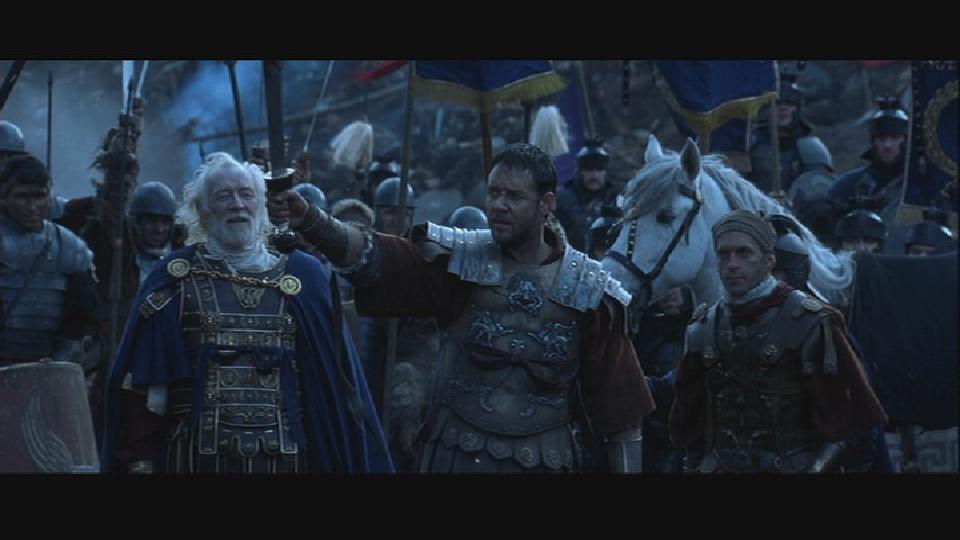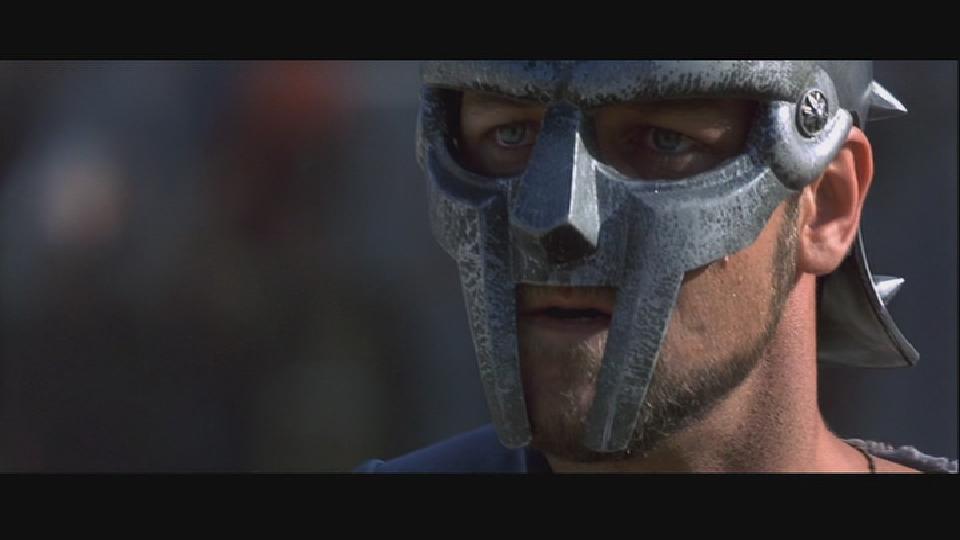 By Steve Vivona

Dreamworks, Widescreen, 2-Disc Set

The so-called "sword and sandal" genre has been dead for many years. It was pummeled into the ground by Steve Reeves and the like, and by the early sixties it was a joke, something only churned out by low-budget European studios. Kirk Douglas' "Spartacus" was perhaps the genre's last hurrah.

That being said it was about time for someone to dust it off and make a big-budget sprawling Roman epic. The man that pulled it off was director Ridley Scott, a director with perhaps the best eye for scenery and period detail. Scott hadn't had too much success since 1991's "Thelma and Louise" and he is still best known for the two science fiction films he made at the outset of his career, "Alien" and "Blade Runner."

"Gladiator" tells the story of Maximus (Russell Crowe) a Roman general who has served his emperor Marcus Aurelius (Richard Harris) with dignity and honor. Aurelius loves Maximus like a son and wants him to succeed him on the throne, and not his conniving and self-serving son Commodus (Joaquin Phoenix). After he makes his intentions known Aurelius is murdered by his son. Maximus refuses to pledge his loyalty to Commodus who promptly orders his execution.

Maximus barely escapes only to learn his wife and child have been murdered. He is then captured by Proximo (Oliver Reed in a great final perfomance), a slave owner who peddles fighters for gladiatorial combat. Maximus quickly becomes a star attraction for Proximo who uses him to beat a path back to the Roman Coliseum and untold riches.

A thirst for vengeance is the only thing that drives Maximus and he knows the better he fights the more chance he has to fight in the Coliseum. There he hopes he will attract the attention of Commodus and repay him for the horrors inflicted upon him. His fame precedes him and the Roman audiences laud him like a hero.

Commodus discovers the identity of this famous gladiator and realizes that Maximus could threaten his already shaky power base. He reasons that Maximus must die by his own hand, setting up a climactic finale.

Ridley Scott made the right choice by going with Russell Crowe, an actor whose brooding intensity was perfect for this role. He conveys more with a glare than most actors do with pages of dialogue. He brilliantly conveys the despair of a man who has lost everything and whose overriding desire is vengeance.

All the supporting cast members contribute powerful performances. The presence of Harris and Reed is most welcome. Harris brings a truly regal quality to his role as Aurelius and Reed gives a vibrant performance that certainly would have signaled better roles to come. He died with three weeks left for filming so Scott was forced to rewrite Proximo's ending which was performed by a double with Reed's face superimposed using CGI.

With a combination of CGI, incredible sets and beautiful locations Scott does a masterful job evoking the period, both its beauty and its brutality. He also enlists the aid of a seasoned troupe of actors like Derek Jacobi (who trod this territory before in "I, Claudius") to breathe life into these dusty caricatures.

"Gladiator" has been given the deluxe treatment from Dreamworks who have served up their first double disc set. The anamorphic widescreen transfer is flawless with beautiful rich colors and a razor-sharp image, and the disc contains both Dolby Digital and DTS soundtracks that will blow the doors off.

A nice array of supplements include an informative commentary from Scott and other production personnel, a healthy selection of deleted scenes, a featurette, as well as a documentary about the era of the gladiator that originally aired on The Learning Channel. Also included are trailers and TV spots and other assorted goodies as well as DVD-Rom features. An impressive disc for an equally impressive film.