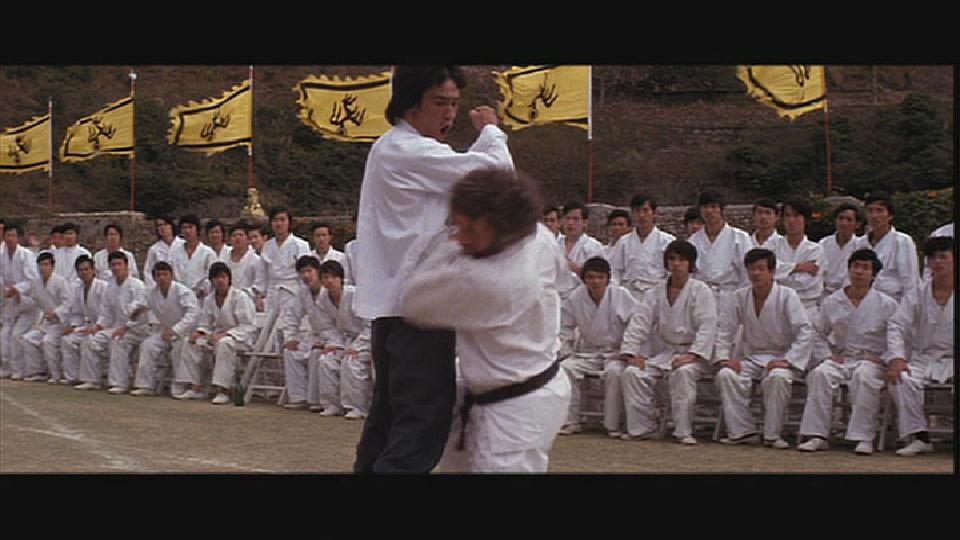 By Steve Vivona

Warner, $24.98, Widescreen

For years Bruce Lee struggled to make it as an American film star. He starred as Kato opposite Van Williams in the short-lived "Green Hornet" series and after a number of guest appearances in TV and films he went to Hong Kong and made a trio of hugely successful features. When films like "Fists of Fury," "The Chinese Connection," and "Return of the Dragon," were screened here his future in Hollywood was assured.

Realizing Lee's amazing popularity, Warner Bros. set out to make the first U.S.-produced kung fu action film with him as the star. Lee shot "Enter the Dragon" early in 1973 and he knew this would be his breakout success. Sadly he died from a cerebral edema about a month before it premiered.

"Enter the Dragon" was a worldwide phenomenon and Lee became an international icon as a result of his untimely death, joining the ranks of other stars who died too young, such as James Dean and Marilyn Monroe.

People were so desperate for anything starring Lee that some of his "Green Hornet" footage was cobbled together into a feature. More notably an entire film was shot around 20 minutes of some of the best Lee fight footage and released in 1978 as "Game of Death." As ridiculous as the film is I'm happy they did it because that excellent footage (including the infamous fight with Kareem Abdul-Jabbar) saw the light of day.

"Enter the Dragon" is Lee's answer to a James Bond film. The only real difference is the fact he's a martial artist, but all the other elements are there: the international intrigue, the beautiful girls, the despicable villain.

Lee's undeniable charisma is the heart of the film. Without him it could have been a lame kung-fu film, but he brings an intensity to the role that really makes the audience care about his character and his mission. It's important to note that he really was a fine actor in addition to being an incredible martial artist.

In the film he stars as Lee (yes, that's right) a martial artist who agrees to spy on Han, a reclusive crime lord who killed his sister and his father. Lee uses his invitation to a tournament at Han's island compound as cover, and is sent in with Roper (John Saxon) and Williams (Jim Kelly), two talented martial artists on the lam from their troubles at home.

Han suspects the trio as being spies and tries to entice them with the many pleasures a man in his position can provide. The three are unmoved and Han is forced to use other measures to deal with them.

During the tournament sequences Lee really struts his stuff. While I am an admirer of Jackie Chan he's a bit of a clown. Lee was pure kinetic force. His moves are so graceful and focused it's like watching a rapid-fire ballet. The choreography of the fight scenes, which Lee also did, is staggering especially during the climactic battle where he takes on at least 20 men. Then there's the famous finale in the mirrored room. Not only is that one of the more inventive fight sequences ever filmed it's a feat of cinematic wizardry.

We can only imagine what heights Lee would have soared to had he lived. His charm is evident even in his badly-dubbed Hong Kong films (it's refreshing to hear his actual voice in this one), and his skill makes the likes of Van Damme and Segal look like cheap knock-offs (which essentially, they are).

"Enter the Dragon" solidified the popularity of the martial arts film in this country and set the stage for hundreds of Lee imitators and imposters, as well as a ton of badly-dubbed kung fu period pieces imported for late-night viewing.

Jackie Chan, the reigning king of the martial arts, happily does not try to imitate Lee. Chan combines his formidable skill with a hefty dose of comedy and his films are a combination of Lee and Buster Keaton.

Warner has given us a wonderful 25th anniversary edition of "Enter the Dragon" which is truly cause for celebration. The remastered widescreen image is fantastic and the version provided on this DVD is an extended international version never seen before in the U.S. (the new scenes are denoted with asterisks in the chapter stops).

Also included on this fully-loaded DVD is an introduction and interview with Linda Lee Cadwell, Bruce's widow, as well as an audio commentary from producer Paul Heller and screenwriter Michael Allin. A featurette produced in 1973 is provided and a new documentary, "Bruce Lee: In His Own Words." Home movies, trailers and TV spots round out this excellent package.